Well now that my busy September is over I can get back to the important task of updating here LOL. I have lots of projects to share. Just got done with my CT assignments for
Crop Addict
. This month our Sponsor is Scenic Route. I had the entire Sonoma line to play with! Loved this line. Here is a mini album I made.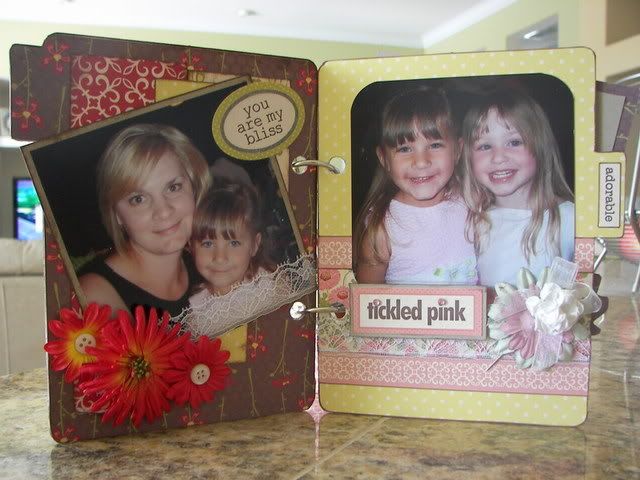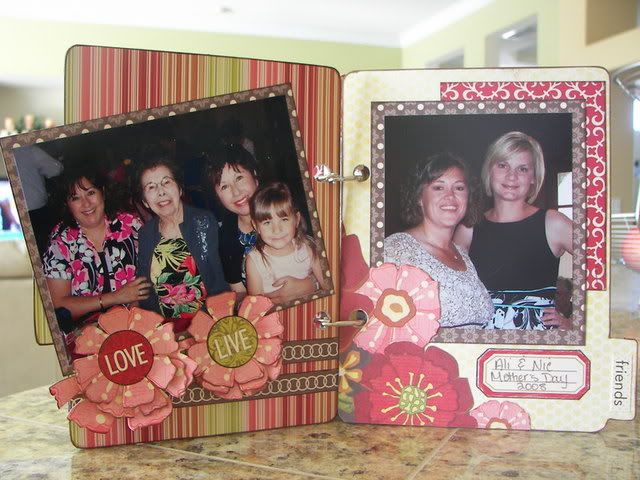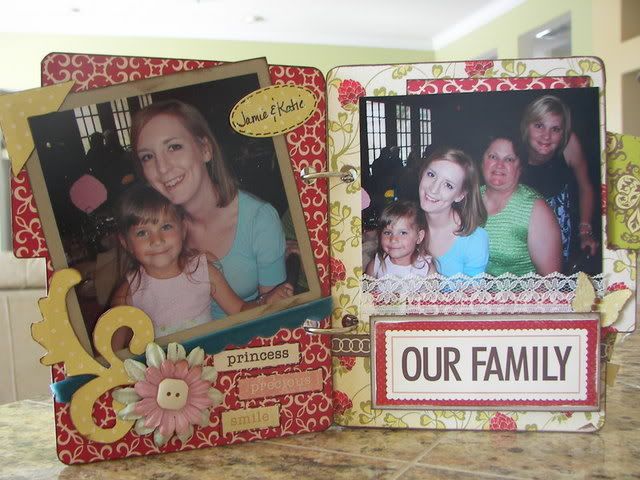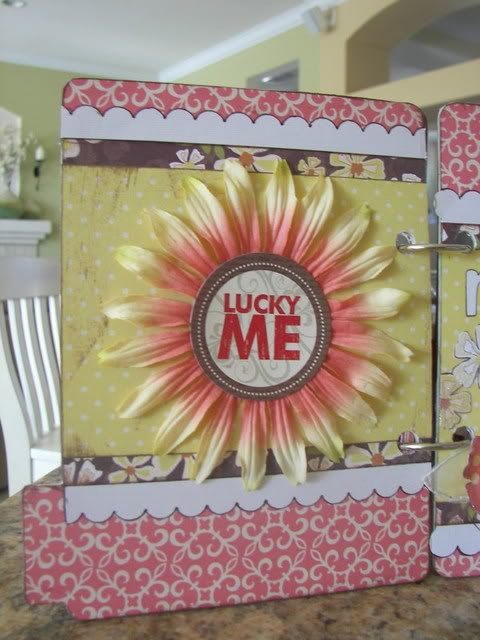 And this is from Kristin (Jeff's Cousin) 21st birthday. That is my little sis on the left.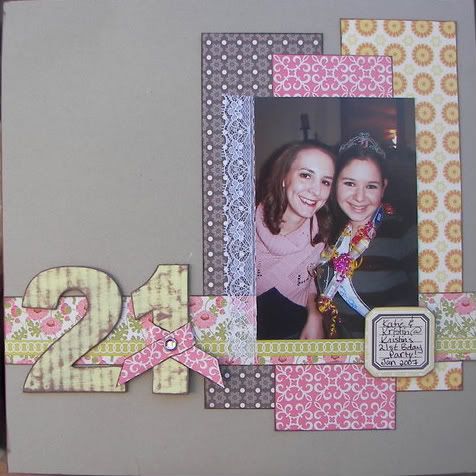 We have a huge crop coming up next weekend at
Crop Addict
too! You don't want to miss that!
So lets see what else is new with me?? Well since the last time I posted Jeff and I celebrated his 35th birthday. Sorry no pics of that. My FIL took the kids for the weekend and Jeff and I got a date weekend :) We went shopping. Out to eat and to the movie. We went and saw Hancock with Will Smith. We have this old theatre that plays the older movies that are already out of the big theaters. We only have to pay $3.75 Each! Talk about a cheap date! Next week will be another busy week. I have a meeting, A Broadway series show and New Kids Concert all lined up. So don't expect much from me next week. It will take everything I got to not fall asleep at work next week LOL. Well I guess that is it for now. If you got through all that Thank you! You Rock!