Ok well he isn't so little anymore. Jeffrey started 2nd Grade yesterday. I think he was more excited than he was letting on. The poor kid got a little sun burned the day before. He was swimming all afternoon and Jeff didn't reapply sunscreen to Jeffrey after he had been in the pool for awhile (Jeff aka Dad, Jeffrey aka Son) Just in case there was any confusion going on LOL. So anyways his eyes were a little puffy. Oh well I guess I should be happy that I got a pic of him at all. I was already on my way to work by the time the bus came.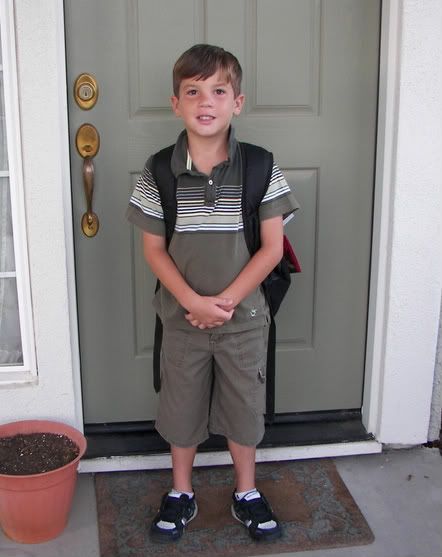 I also was able to get some scrappy time in over the weekend. Tina over at CMK had challenged us to scrap a transparency. I had never done that and knew I had some around my scrap room waiting to be used. So here is what I came up with. Everything is Pink Paislee Spring Fling Line.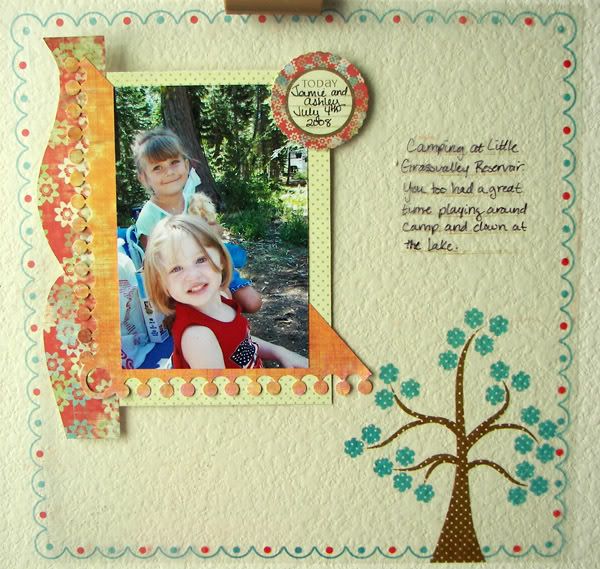 And I finally dug into my Pink Paislee Pop Fashion. I have been afraid to use it because I didn't want to ruin it. I love this line so much I might just hoard it LOL. But I did manage to make a LO. This is of me and Steph at my 30th Bday that she threw me. A surprise Martini Party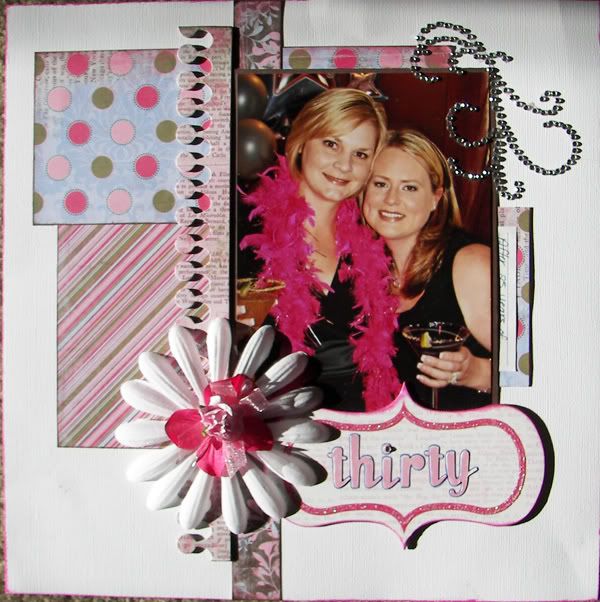 Thanks for stopping by. Hope you are all having a great week.