This is what I did all weekend. And I managed to get in a few LO's.
BEFORE:
Ok Well the top was not usually covered with that much crap! LOL. I had already started moving stuff when I took this pic. I had one more cabinet under the counter like the one on the right. Plus a Scrap Armoire and a book shelf with MORE Crap. I mean Scrap goodies. LOL.
This was to the left of my scrap desk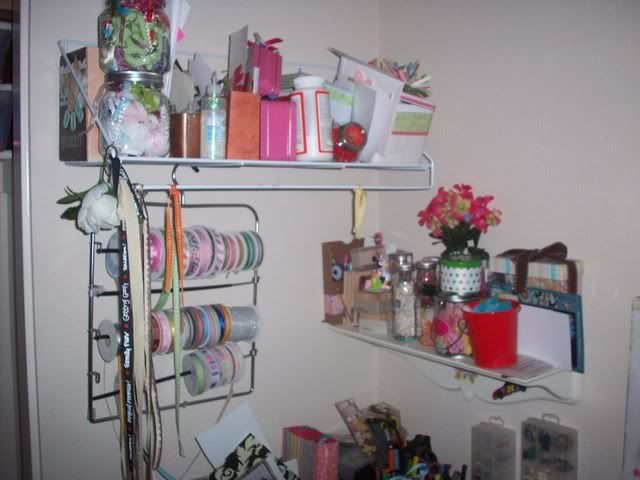 And now for the AFTER: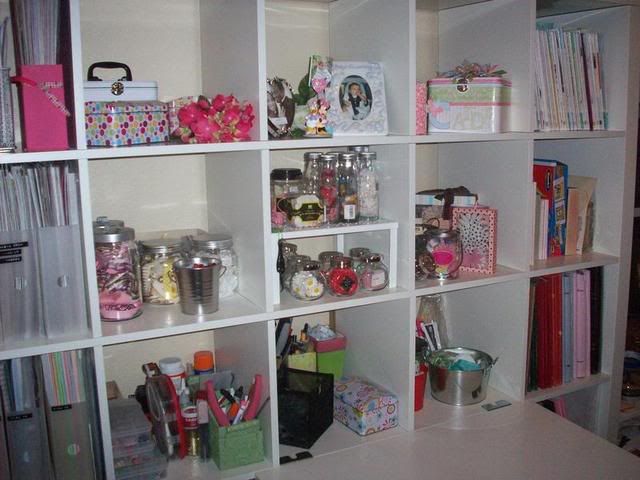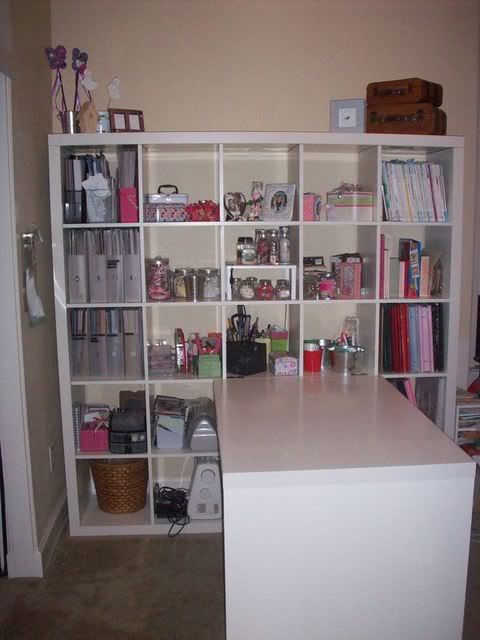 SO far this is working out soo much better. Can you tell? LOL. It really made me want to scrap. Which I did, but I can't share with you quite yet. Anyways Thanks for Looking! Have a great week everyone!