TWO MONTHS since I have blogged. I cannot believe I have let it go that long. Shameful really. I am sure there is a ton to catch up on. Let me just start by what this last weekend entailed LOL. We had our sorority x-mas party on Saturday. We went out to dinner and then saw Forever Plaid. It's a little musical. I enjoyed it! We got to meet the actors after the show. Cute guys! Here are a couple pics from the night
Me and my Girl Ali
Me and KP
Friday night we dropped the kids off with my mom and Jeff and I went out to dinner and then saw Four Christmases. Freaking Funny! Got to go see it!
And for good measure here is an ornament I made out of a paper mache box that I picked up at Mike's this weekend.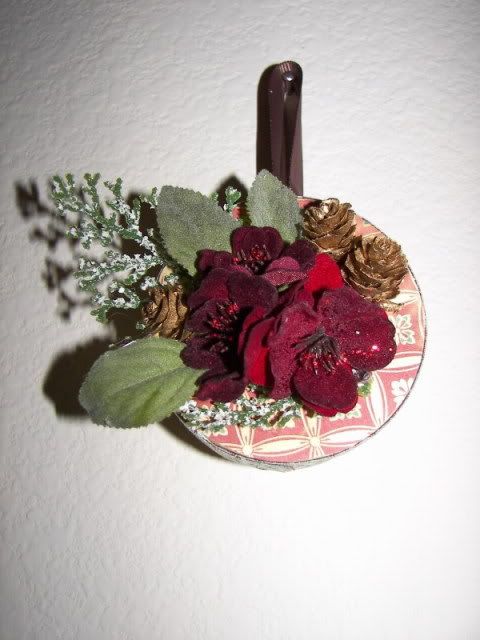 I know I have a bunch of other scrappy projects as well as a couple tags that I have to get caught up on. I promise I will work on those this week.
Have a great week everyone!