This last weekend was super hot here. Jeff said we reached 107 yesterday. Not sure if that is correct but it sure felt like it. Our pool jumped 4 degrees from Saturday to Sunday. Saturday started off with Jamie's T-ball game. The helmets are so big for her little head that she has to run holding on to the helmet so it doesn't fall. Here is a little video of her first hit at a T-ball game a couple of weeks ago.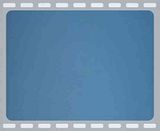 She loves playing ball. How cute is she??
Jeffrey got to compete in a program called the Pitch, Hit, Run Contest. This is a MLB related event. Basically he competed against other kids his age in pitching, hitting and running. He advanced from out local little league to the sectionals which were held this last weekend. He did a great job but I don't think enough to advance to the next round. Some lucky kid will get to go compete at the SF Giants ballpark. Sure seems like my life revolves around baseball at the moment. I hope you all had a great weekend.