Halfway thru the week already. Helps it was a short week for me at work anyways. Did you NKOTB fans get your CD yesterday? I did. Woke up extra early before work so that I would have enough time to download and burn it before I had to leave. Have you seen their new video ?? -->
SINGLE
Hot Damn! No laughing at me!! I like feeling like I am 13 again LOL.
Ok on to Contest Info. We are having a Dreamstreet LO Contest at
Crop Addict
Come on over and enter. The winner will receive some Dreamstreet goodies. Here are a couple projects that I made with yummy Dreamstreet papers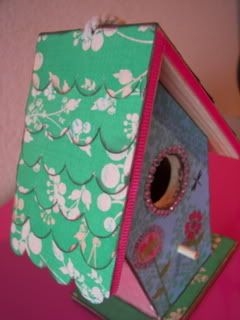 On another note. I just got done reading the rough draft of Midnight Sun. I am so sad that right now SM does not plan to finish this story. I hope that one day maybe she will change her mind. I loved reading from Edwards perspective. To whomever made the horrible choice to publish online the rough draft thank you for damaging the magic that is Twilight. Millions of fans are now going to be heartbroken because of your error in judgement.
Ok enough of that I am gonna go watch my boys again ^^^^ :)